Welcome to Build A Boat For Treasure Wikia!

Before editing, please read the
Community Guidelines
and the
Manual of Style
.
This is an unofficial Wikia based off the ROBLOX game Build A Boat For Treasure created by the development group Chillz Studios. All registered users can edit this Wikia, however, in doing so, they must have first read the Community Guidelines and the Manual of Style linked above.
In Build A Boat For Treasure, the player's main objective is to reach the end of the map using a boat and acquire the treasure.
Players can build boats, work in teams, and accomplish quests.
We currently have 48,915 edits and 377 pages!

---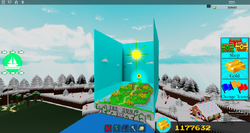 "Sunflower Grove XIX" by SyRauk
---
Bureaucrats
Admins
Moderators
---
No important polls currently running.